Добро пожаловать в Bruellan
Bruellan, ваш швейцарский партнер в управлении и передаче семейного имущества
Добро пожаловать в Bruellan
Bruellan, ваш швейцарский партнер в управлении и передаче семейного имущества
Инвестиционные фонды Bruellan
Ebook & PDF
04-OCT-2021
Market outlook
PANORAMA Q4 2021

Switzerland: Normalisation or deceleration? Europe: Is the lady really not tapering? You will find more in depth information in the PANORAMA about the most relevant news of the past months.

by Bruellan.
Download
Новости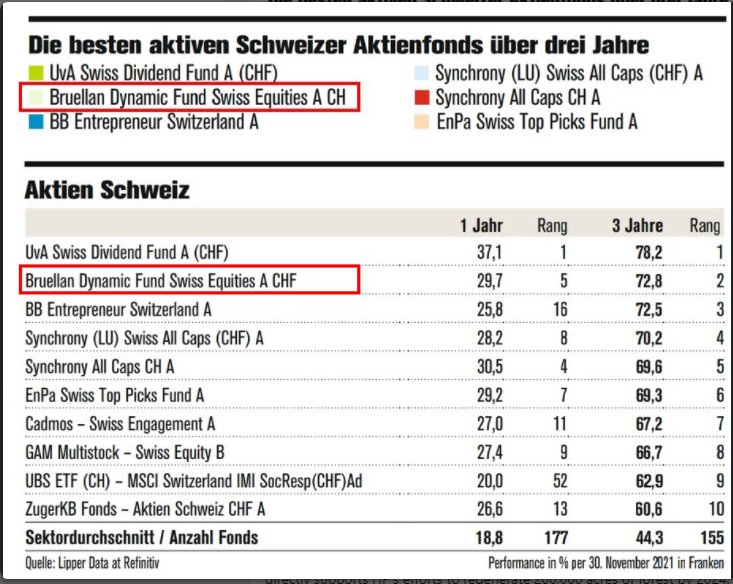 Inside
Bruellan Group est fier de vous annoncer que son fonds «Dynamic Swiss Equities» termine pour la 2ème année consécutive dans le palmarès des meilleurs fonds suisses. Selon le classement ...
Читать далее
EventInside
Nous avons le plaisir de vous partager le replay de notre évènement «perspective 2022 — Volatilité et Opportunités» Pour visionner cliquez ci-dessus. Vous trouverez également le support présentation. Pour ...
Читать далее
Inside
Nous avons le plaisir de vous partager un aperçu de notre stratégie d'investissement pour le premier trimestre 2022. Cliquez sans plus attendre et visionnez notre nouvelle vidéo. Merci pour ...
Читать далее